A Brief Acknowledgment On Flutter App Development 
Flutter started winning the hearts of developers ever since its first stable version launched. The mobile app SDK (Software Development Kit) and framework by Google have brought the developers to target both iOS and Android platforms at once with a single code. It's a known fact that the mobile app market is moving towards a powerful user experience-driven app development process and it's quite difficult to carry out this as the development division in iOS and Android. The entrepreneurs can't avoid any of them. Since both the platforms are being used across the globe equally, skipping any of these OS might cause a heavy loss.
Herein, flutter app development stays as a solution to the above-discussed problem. Cross-platform apps can be build using flutter. Also, it doesn't use JavaScript that makes the framework differ from others.
Flutter App On A Whole 
-UI performance, source code maturities, security tests, and functionalities are some of the common challenges faced in developing the same app for different platforms. These issues are solved by flutter app development. Flutter Apps are written in Dart which is being selected by keeping a few important criteria in mind - Developer productivity, Object orientation, faster allocation, and high performance.
-The Hot reload feature helps the developer to code faster compared to native app development. Also, the feature allows us to test and debug the application faster. Hot Reload and a single codebase for Android and iOS platforms make the developers build the feature-rich apps in a short time.
- The framework offers rich widgets for structural and stylistic elements, these widgets not only play a vital role in terms of designing but also in the terms of enhancing the functionality.
- Learning flutter from scratch is easy, the developer doesn't require the knowledge of Swift or Java.
-Startup finds it hard to manage and maintain their application, but now the flutter makes things easier with widgets. It tenders the customization and restriction of apps easy in line with changing requirements.
Flutter Best Practices On Known Application
Nubank - Bank of Brazil
Flutter for Finance Application
It is an untold fact that usually, banks create their mobile banking application as a native one, because of security issues. Though the cross-platform apps are perfectly safe they just need a slightly different approach to security (like web apps). Nubank, the bank of Brazil has built a perfectly secured mobile application using Flutter to allow clients to use the digital platform through the convenience of their smartphones.
The application allows the user unlimited money transfer, payments, controlling expenses, and insurance intuitively. To precise app was downloaded over 100 000 000 times from Google Play.
Google Ads
Google Ads app is one of the top-rated applications made with flutter in app stores (4.5/5). This beneficial marketers' favorite application is available on both android and ios for making the application reach millions. The application allows the user to view, manage, and optimize their Google Ads campaigns on a smartphone. The flutter built on application allows the user to create new ads, edit ads, change budget, keywords, and basic campaign setups.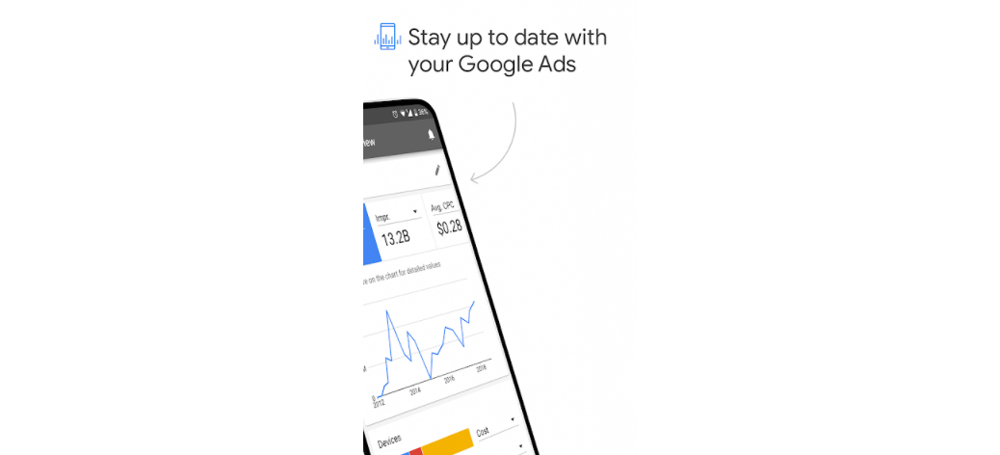 Alibaba
The well-known mobile marketplace Alibaba application is also the most reliable example of flutter. In fact, Alibaba has the highest score among the flutter apps listed in this article. The e-commerce application connects the buyers and the sellers worldwide using the smartphone. The application offers discounts and coupons, and also sends a notification about ongoing deals to benefit the user. The application has received an average rating of 4.5 on google play and 4.7 on the apple app store with a few lakh users review.
Conclusion
With the above-listed examples, it's quite clear that flutter can be used for varied industries without any hesitation. In short, flutter apps are reliable, secure, and fast. Google's SDK eliminated the performance gap that's expected for many cross-platform frameworks. With a flutter, you can reach iOS and Android users quite quickly.
With 5+ years of experience in flutter application development, our experienced backend developers make your application scalable and securable. Get along with our smart team today - "Calibraint Technologies"